SamāveA fable of women, water and life.
Retold with Rare Jewellery.
It took her a long time to create an earth that would hold all of her. This oasis, this sheltering stepwell - deep within a parallel universe - was where she would rise like the waters and come alive. From these intimate connections, drenched in the wisdom of women before her, soaking in the solace found in hearts that beat like her own, she crafted a tapestry where stories of a nuanced past were woven into the present, a world within a world. Her sanctuary, her tribe, her place to heal. And like the rarest of jewels, she knew that nothing was truly hers until the joy that illuminated her was shared with her own.
Request Catalogue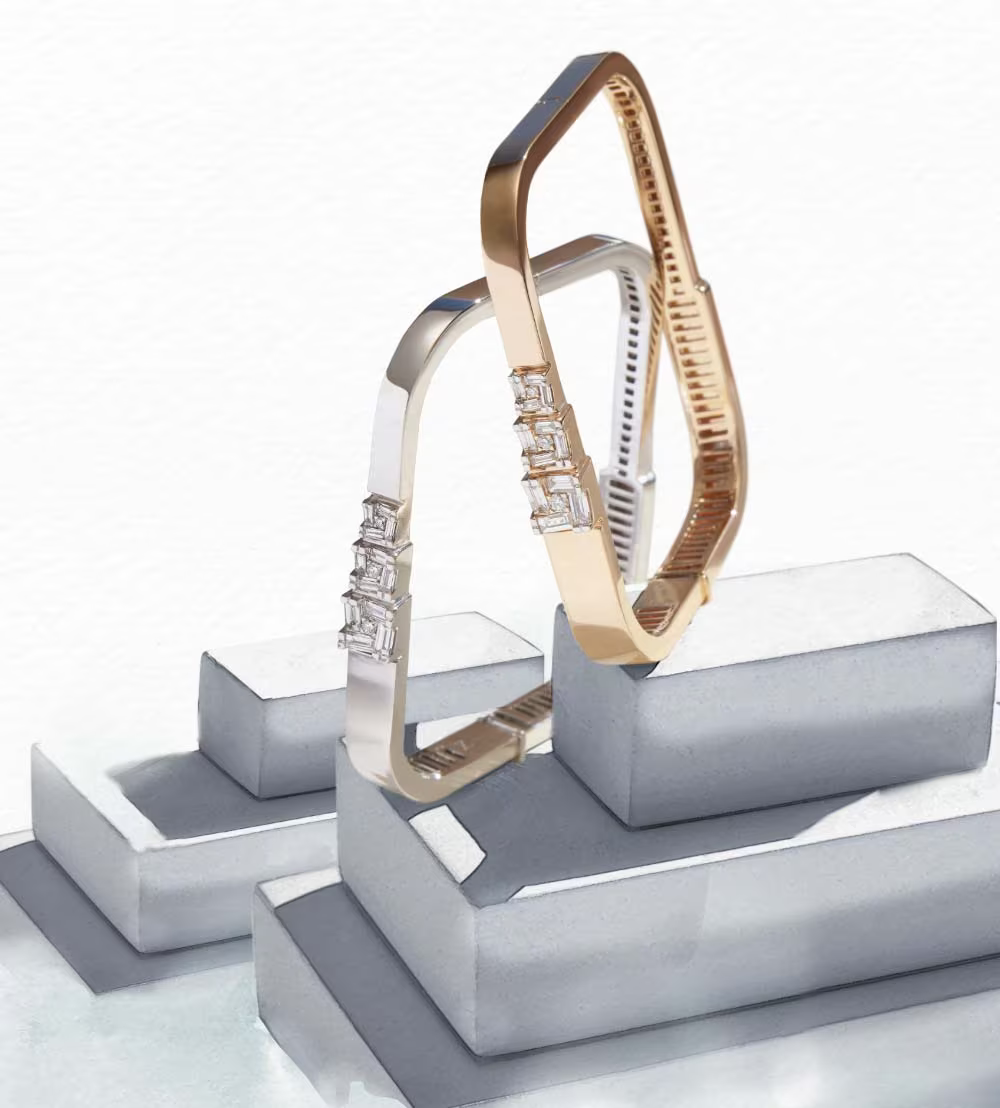 Keepers Of Harmony
As the women ascended the steps, the bright daylight refracted through them radiating an unheard of harmony. Their love for each other was like a large trove of solidarity that could only be amassed over time - like cascading collets that moved in unison. Much like the stepwells themselves.
View Product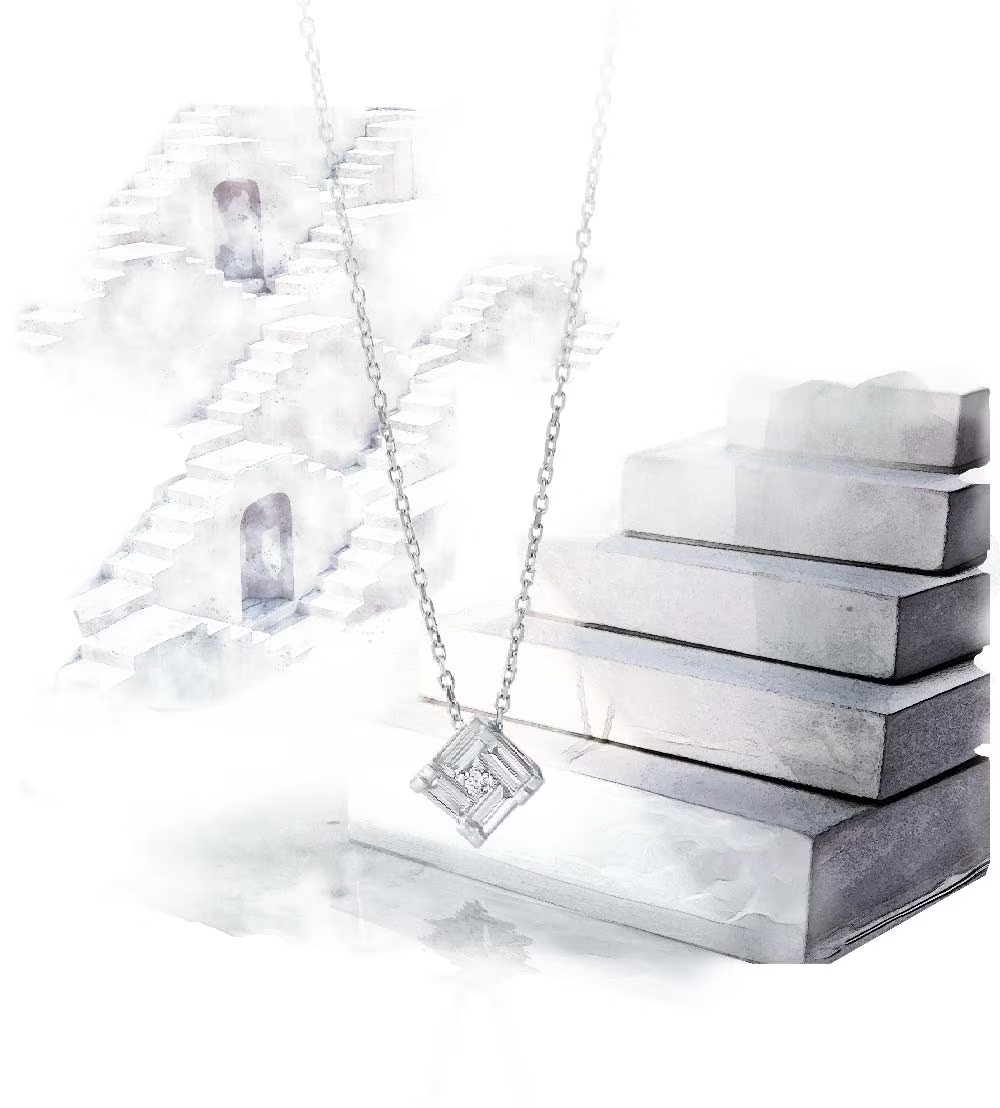 Periapt Of Solace
In a series of intersecting sculptural planes that create a sense of constant motion this almost square pendant worn both straight and diagonally is gently interrupted by patterns that turn the spotlight on two subtly different patented collets.
View Product
Patented Artistry of Baoli setting
A Setting of Solidarity
A Setting of Solidarity Immersing themselves in all things evocative and inherently moving, our designers deep dived into centuries of architectural lore to create iconic pieces that whirl you into the past even while transporting you to a futuristic world of design.
This is Samave, Zoya's latest jewelery collection, a keeper of the shimmering secrets of an alternate subterranean world.
Take a step this way. Look closer at the recurring element of the collection - a patented diamond setting collet - inspired by the descending stepwells. A graphic contrast, creating a tender narrative between glistening geometry and water's ephemeral beauty.
Each baguette diamond is set at a slant, revolving around the center to match the perfect symmetry of the steps: sparking off each other to recreate the camera of the women. Not an easy feat, but neither is achieving a beautiful harmony.
Despite the time and trials it took our master artisans to reach this level of technical artistry, they pulled out all the stops, or steps as it were. For, in doing so, they have safeguarded and transformed a forgotten architectural gem for collectors of everything transcendental.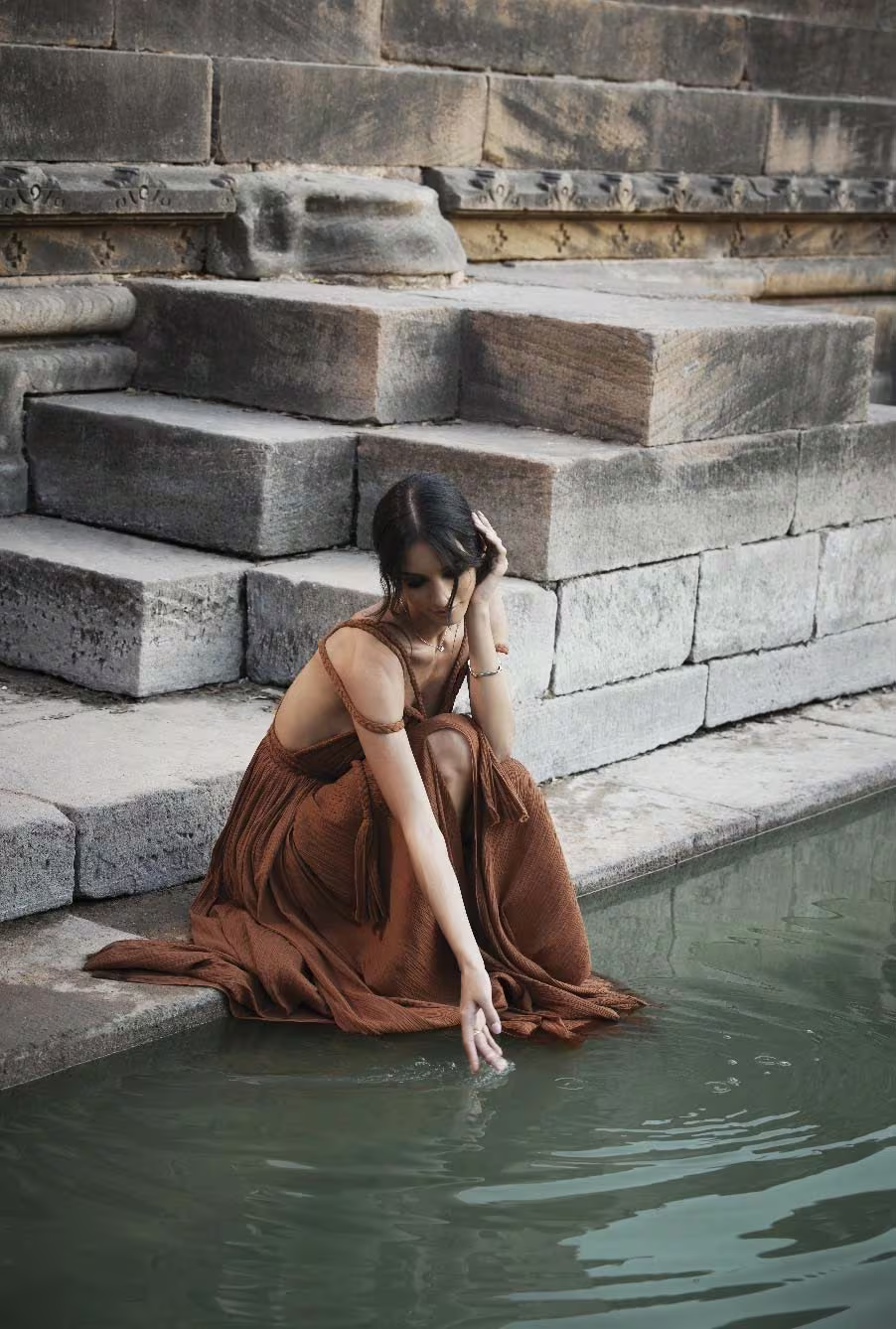 Circle back into time
The women breathed by the stepwell only when they were encircled by the waters, like a bangle that radiated life itself. Like stepping into a chamber of heightened mystery which was all about light and love. It was as if the steps were drawing them closer, leading them to a place of light where they shed all memory and stepped up for the sisterhood.
View Product